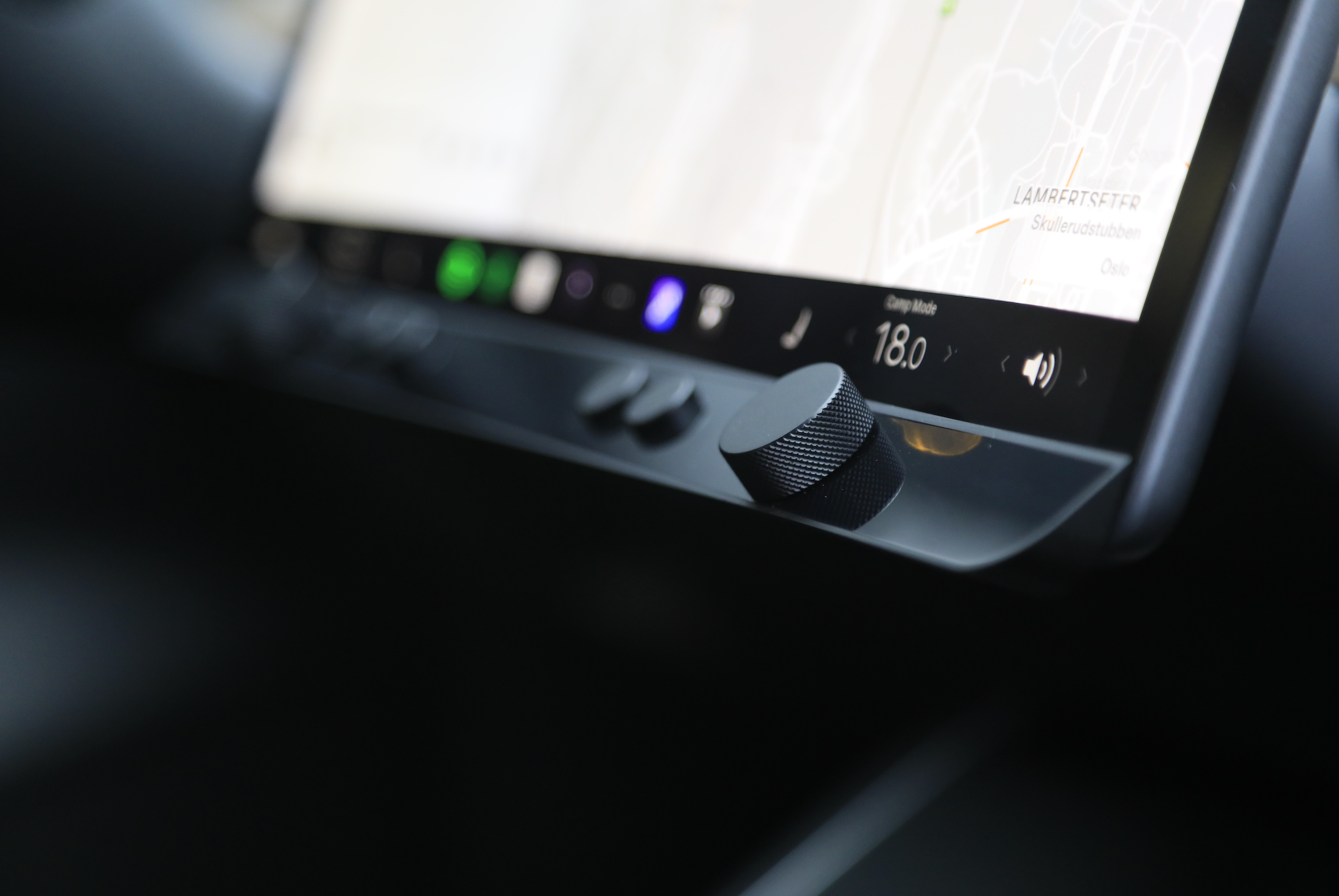 Bringing physical buttons to tesla model 3/y
Ctrl-Bar
Drive with
Full ctrl
Two scroll wheels with tactile indents give the driver and passenger complete control of the cabin temperature. Six push buttons ensure easy access to programmable shortcuts. Keep scrolling to see everything they can do!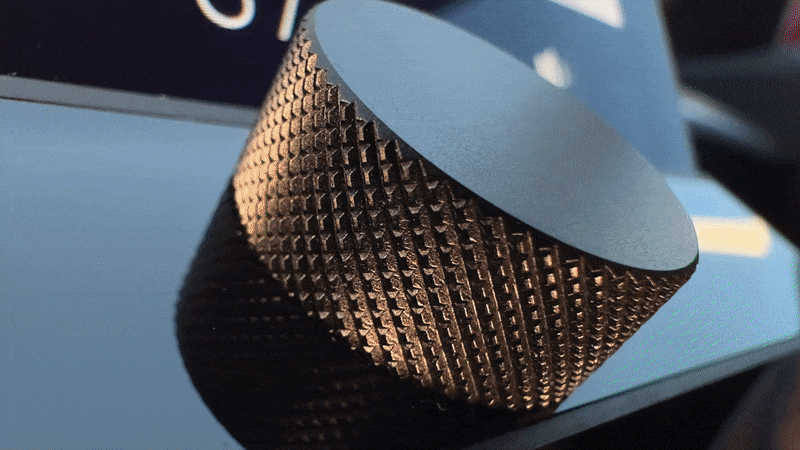 seamlessly
integrated
Ctrl-Bar attaches securely to the bottom of the main center screen. The premium black glass finish blends perfectly with the screen bezel. All communication with the car happens wirelessly.
illuminate
Night drives
Ctrl-Bar can illuminate your center console and front footwells with lighting from a series of powerful LEDs. Scroll through different colors and brightness settings on your Ctrl-Bar to find the perfect color for your drive!
programmable buttons
Here are a handful of the functions you can assign to the six push buttons.
control leds
Toggle and adjust the Ctrl-Bar LEDs.
Lock/unlock
Toggle the door locks
seat heaters
Adjust seat heaters
keep climate on
Activate "keep climate on"
dog mode
Activate "dog mode"
much more
We will keep adding functionality as we receive requests and suggestions form our customers!
Tesla finally gets buttons and physical inputs, thanks to new smart accessory
Tesla Model 3/Y gets fancy physical buttons with this Indiegogo accessory
Tesla Model 3 And Model Y Get Physical Buttons Via Third-Party Accessory
How does it work?
Ctrl-Bar connects to your phone using Bluetooth Low Energy (BLE) and is powered via a hidden USB cable connected to a rear center console USB port. Your phone runs our app in the background. The app listens for changes made to the physical buttons and then communicates this to your car using the Tesla API.
Your phone needs an internet connection (cellular or Wi-Fi), just like your Tesla app. Premium connectivity is not required, and our app will prioritize your privacy, only capturing the data needed to run the services.
There is a slight delay when sending commands over the internet from the Ctrl-Bar to your car. To avoid a degraded user experience, Ctrl-Bar has a screen in the center showing your real-time changes. If you, for example, want to change your temperature from 65 to 70 F, you would turn the knob five indents to the right. The screen will show your new temperature as you turn (66F, 67F, 68F, 69F, 70F). When you're done turning, it will send the new temperature to your car (in less than a second). This results in a great user experience with no latency as you turn the knob and press the buttons.
installation
Ctrl-Bar works with all Model 3/Y.
Ctrl-Bar attaches with a strong 3M adhesive. Installation is simple and self aligning.
Contact Us
If you have any questions, please don't hesitate to ask them here :)